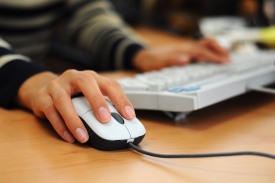 Stonebrook Insurance Services
At Stonebrook Insurance Services, we don't just provide insurance, we provide peace of mind.
Stonebrook was founded on the premise that clients are often best served by a modestly-sized, efficient and resourceful brokerage. While larger brokerages may offer the appearance of strength through size, the reality is that smaller, resourceful brokerages can match their market access while providing a highly responsive level of personalized service.
Stonebrook strives to distinguish itself as the best choice by continually seeking ways to improve our service, our market access and our use of resources that provide you with a meaningful benefit to your insurance needs.
As an Independent insurance broker our primary obligation is to the client not the insurance company. By the nature of our existence, independent brokers place the client's interest first when negotiating coverage terms, assisting with claims and providing risk management advice.
General Partners Insurance Agency

We are a proud affiliate of General Partners Insurance Agency, an exclusive network of premiere West Coast commercial and personal lines insurance professionals. Through our combined market strength and niche insurance programs, you can be confident knowing that we possess the experience, expertise and extensive insurance carrier relationships to provide you world class protection at the lowest possible premiums with service that will exceed your expectations.